The Boston Irish Wolfhounds Rugby Club would like to thank all our great sponsors for their continued support of our club: Please contact biwrfc.socialmedia@gmail.com for inquiries about how to support the Wolfhounds.
Click on pictures to go to sponsor website.
Our Sponsor bars from the Briar Group offer any nightlife or dining experience you could want. at their dozen Boston locations.
The Wolfhounds especially enjoy celebrating a victory at Ned Devine's, catching a rugby match at MJ O'Connors, savoring a quiet pint at Sola's, or getting ready for a Celtics or Bruins game at Hurricane's.
Our new sevens sponsor is 19 Crimes, a range of Australian wines inspired by thenineteen crimes that turned criminals into colonists. Upon conviction British rogues guilty of a least one of the 19 crimes were sentenced to live in Australia, rather than death. This Wine celebrates the rules they broke and the culture they built.
Established in 2007 by Chris Fillippelli and Owen Cahill, Popular Painting Inc. has become a recognized and respected company servicing the city and suburbs of Boston, Massachusetts. Popular Painting Inc. specializes in commercial, residential and industrial painting and with their wide range of services they are your single source to complete your new construction or renovation projects.
Kelly Painting for your interior/exterior and restoration needs. Fine attention to detail and free quotes.
(617)519-9085
SRKelly1@yahoo.com
Today, in Boston, there is a new and innovative way to bring that experience to your next corporate event, wedding or family gathering. Say hello to The Paddywagon Inflatable Pub
Visualize cold, properly poured pints of fresh Irish Stout, and homemade Irish staples, such as Sheppard's Pie, Curry Fries and everyone's favorite Beef Stew. We look forward to hearing from you. Slainte!
Here at Carlow Brewing Company, also known as O'Hara's Brewery, we craft brew traditional Irish beers and our own interpretation of international beer styles, including our stouts and ales, wheat beers and lagers, all carrying the brewery founders family name O'Hara's.
Each beer is crafted using classic brewing methods to create the traditional Irish beers styles that have long since been forgotten by many of the larger breweries. Our brewers also enjoy the opportunity to produce seasonal and limited editions each year. We hope you share in our passion, taste our beers and enjoy the experience.
Found behind the bar all over the Boston area.
Teeling whiskeys stay true to the family tradition of quality over quantity and our belief that it's what is in the bottle that really counts.
From grain to bottle many hands are involved in our small batch production process to ensure that each bottle of Teeling is crafted to the highest standard possible. Found behind the bar at the finest Boston establishments.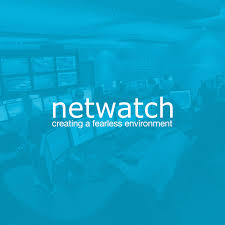 Proven to prevent crime, not just record it. Netwatch Mission: Create a fearless environment for our clients.
Both Netwatch's technology and service are unique. The Netwatch System proactively protects a customer's premises using video cameras and live audio warnings to ward off intruders. Netwatch has created it's own software to better filter out false alarms from real suspicious activity and deploys only the most advanced video cameras and technology. The software can tell the difference between a spider, dog or man in seconds and sends the live feed of suspicious activity to a highly-trained Intervention Specialist at one of our Communication Hubs.
Philip O'Dwyer Real Estate Sales
Contact Phil O'Dwyer for your South Shore and Boston real estate needs.
(617) 721-3233 mobile
(781) 749-4300 office
Philip.ODwyer@NEmoves.com